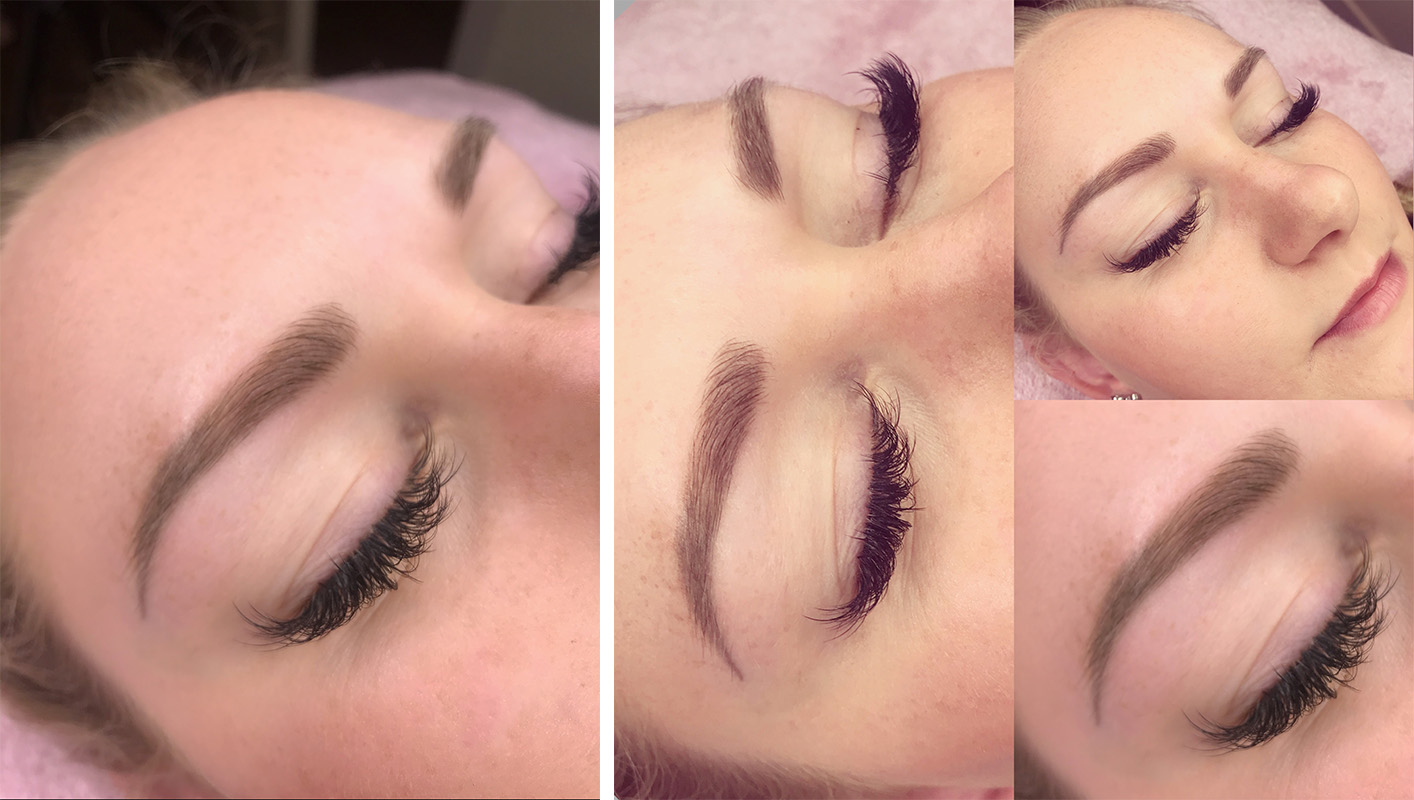 Our Digital Machine Conversion Course has been designed for experienced PMU technicians who already hold their Microblading qualification or whom are already working in permanent make up industry and wish to further develop their skills with the use of a digital machine.
As a successful PMU artist, you will be aware how fast our industry progress's and how even eyebrows change with the current fashion trends and are still one of the most must-have treatments for clients.
The digital machine will provide you with the ability to create the sought after 'Ombre' brow' or 'Combre Brow' as well are also creating beautiful hair stroke brows. Compared to Microblading, the digital machine has the ability to implant slightly more pigment therefore customers require less frequent retouches thus protecting the skin for longer. Due to the nature of how the machine implants the pigment into the skin, it is suitable to ALL skin types – which enables you as a technician to offer an eyebrow treatment to all your client base.
Our 2 Day Conversion Course includes:
Difference between Microblading and Machine Method
All about the Digital Machine
Needle Configuration & Selection
Contraindications
Health & Safety
Dermatology
Colour Theory
Brow Designs & Strokes
Ombre & Combre Technique
Aftercare & Retouch Procedures
Eyebrow Mapping, Drawing & Design
On day 2 of the training you will also observe a full treatment carried out by Dawn on a model and after lunch you will have the opportunity to carry out a full treatment on a model of your choice.
We will work with you step by step to ensure you are fully confident in all aspects of the treatment and offer you guidance if needed.
Once you have completed the 2-day course you will be require to complete 2 case studies and submit your final work to the academy for review prior to your certificate being issued.
The cost of the course including machine is £2,100  inclusive of VAT.
The course also includes your Digital Machine which has been personally selected as one of the best in the Permanent Makeup industry. You will also receive 20 Needle Cartridges and Dilution Pigment to add too your current pigment range specifically designed to use for machine work.
Training
We are delighted to offer fully accredited and insurable training courses which are the first platform to becoming a skilled permanent makeup artist. Our comprehensive training courses ensure you have all the knowledge and information required to perform excellent treatments and give you the confidence and support needed to maintain a successful career in this wonderful industry.
Address
Dawn Alderson
12 Gargrave Road
Skipton
North Yorkshire
BD23 1PJ
Call: 01756 795 796
E-mail: [email protected]