Course Content
Our aim is to ensure you leave our training academy with the knowledge and confidence to perform excellent microblading treatments. We do not believe in holding back information for additional workshop days therefore our beginners course is run over 3 days to ensure all the theory and practical elements of training are fully covered in detail.
Our course content is extensive and the following is a taster of what you will learn:
What is microblading and its history
Health and safety legislation
Licensing to practice microblading and the by-laws
Insuring your microblading business
Sterilisation, sanitation and hygiene
Anatomy and physiology
Functions of the skin
Equipment and supplies
Understanding correct disposable of microblades
Contra-indications and allergic reactions
Client suitability of the treatment
Patch testing
How much does microblading hurt?
The legalities surrounding topical anaesthetics in the UK
Understanding brow hair-growth patterns
Implantation of pigment with a hand-held tool
Needle depth, tools and blade selection
Colour theory & how to select the correct pigment
Skin undertones and overtones
How do the Fitzpartick skin groups effect the healed result?
Creating an eyebrow template using the measurement band
How to style a brow for varying facial shapes and features
Client analysis and design considerations
How the skin heals after a microblade procedure
The pigment fading process
How to give a professional consultation
Pre-procedure documentation
Aftercare advice and homecare products
The retouch process and troubleshooting
Which marketing techniques are recommended
3 Day Course
Beginners Microblading Course
2 Day Course
Machine to Microblading Conversion Course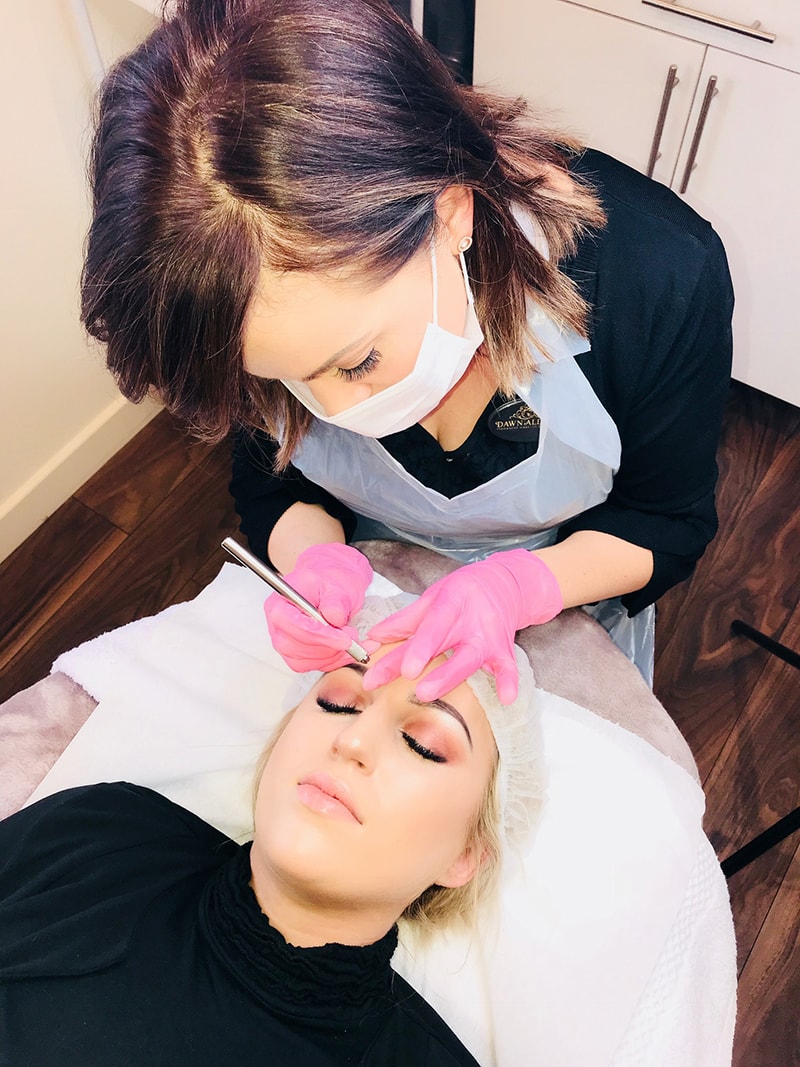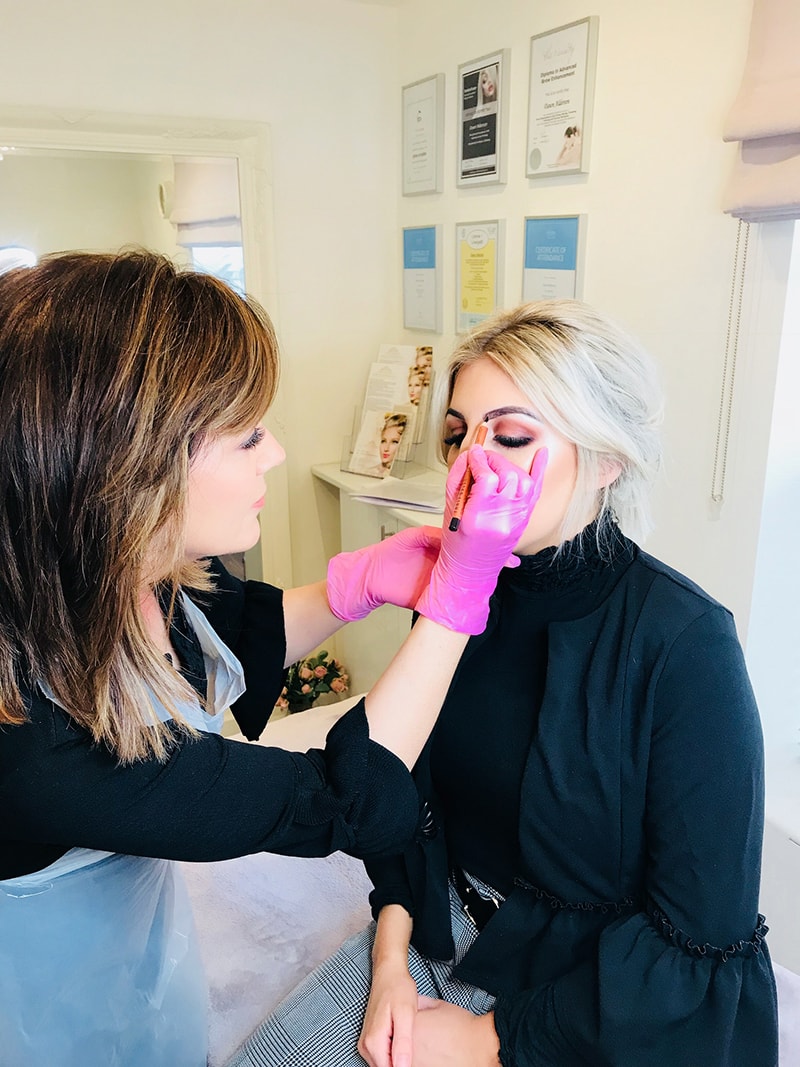 Training
We are delighted to offer fully accredited and insurable training courses which are the first platform to becoming a skilled permanent makeup artist. Our comprehensive training courses ensure you have all the knowledge and information required to perform excellent treatments and give you the confidence and support needed to maintain a successful career in this wonderful industry.
Address
Dawn Alderson
12 Gargrave Road
Skipton
North Yorkshire
BD23 1PJ
Call: 01756 795 796
E-mail: [email protected]