About Our Training Academy
A Note from Dawn
Hello and thank you for your interest in our training academy. I am an
independent trainer and proud member of the Society of Permanent
Cosmetic Professionals (SPCP). I hold the highest-level qualification in
microblading, VTCT Level 4, as well as my Education in Training Level
3 teaching qualification.
I have successfully run my own beauty salon for over a decade and I am fully
trained in both machine method cosmetic tattooing and microblading. I first
trained in permanent makeup some years ago at a celebrity renowned
academy, Knightsbridge, London and since then I have attended workshops at
some of the most prestigious permanent makeup academies in the UK to keep
abreast of this ever-progressing industry. I now have the opportunity to share
my wide theory-based knowledge and years of practical experience to teach
small groups of students the specialised art of microblading.
'Dawn strongly believes as a permanent makeup artist in the ever changing
and advancing industry, it is essential to keep up to date with new and exciting
treatments for your own personal development'.
A career in permanent makeup is not only exciting, varied and financially
rewarding it is also incredibly fulfilling and you will receive great client
satisfaction. Your skills will give you the power to make a real difference to
your clients lives. It is a positively rewarding career not only for the clients you
treat but also for your personal career development. This training is the first
platform into becoming a skilled permanent makeup artist. We aim to not only
equip you with all the knowledge and information required to perform
excellent treatments, but more importantly give you the confidence and
support needed to maintain a successful career in the permanent cosmetic
industry.
Why Train with us?
Microblading is one of the most sought-after beauty treatments currently
being offered by beauticians. There are many private training academies all
wanting to be the first to offer you training, so why train with us?
Whether you're new to the world of permanent makeup or an existing
micropigmentation specialist simply wishing to learn the new technique of
microblading, then our expert-led microblading courses are just what you're
looking for. Dawn will train you with the skills, confidence and technique you
need to create beautiful looking eyebrows which will enable you to take your
career to the next level.
We are committed and dedicated to the success of all our microblade
technicians. Our academy will support you through your training to ensure you
strive in this exciting but competitive market.
We limit our classes to 3 students so you are not just a number. As a tutor we
are able to get to know you and your skills, strengths, passions and learning
styles. By keeping groups small we can ensure each student understands the
importance of health & safety, your legal obligations and authorities' by-laws,client contra-indications, and provide in-depth knowledge of all areas of thetreatment. We aim to build your confidence and skills in order for you to carryout the treatments within your own salon environment.
We have designed our training to be delivered from our salon, not a staged
studio. This will give our students the experience of carrying out treatments in
a busy salon environment.
Furthermore, we understand the vast extent of information we provide in our
training courses therefore we offer our students a complementary refresher
day. You are able to return to the salon with your model for one to one
monitoring of your technique. It our main objective throughout our training
programme, is to ensure our students are confident in all aspects of the
microblading process.
'Click on Our Course to find out what we cover'
Location
We are located within walking distance from Skipton town centre. Our
academy is a 5 mins walk from Skipton train station which has direct links to
Leeds, Bradford, Lancaster, Carlisle etc.  We have ample parking nearby as well
as several reasonably priced hotels with a privately-
owned B&B opposite the academy.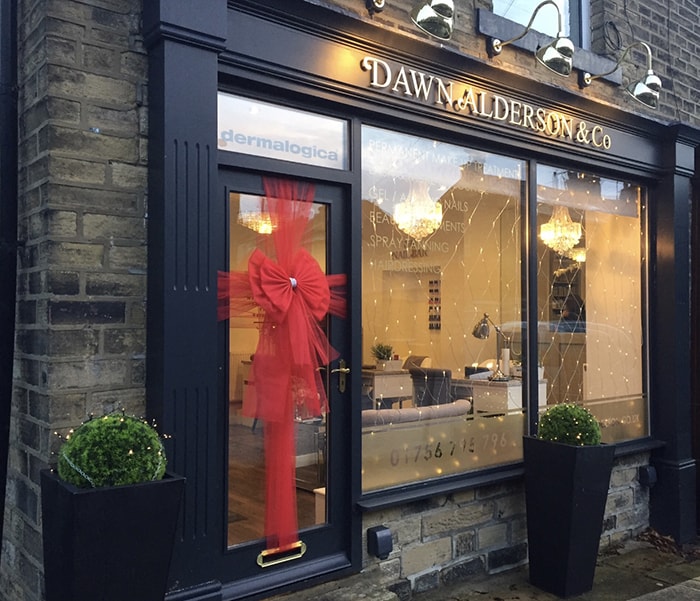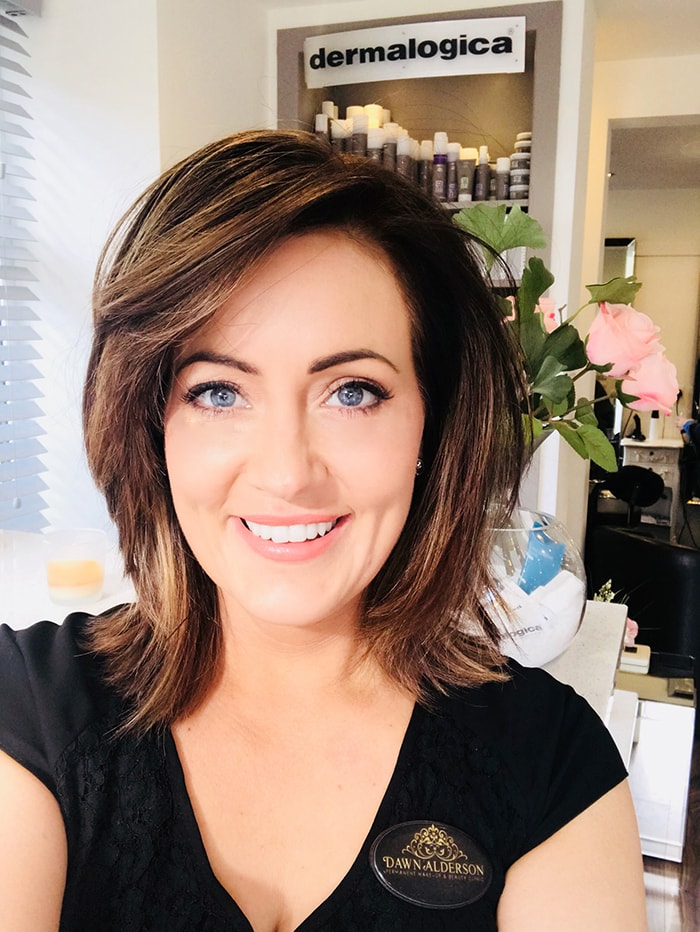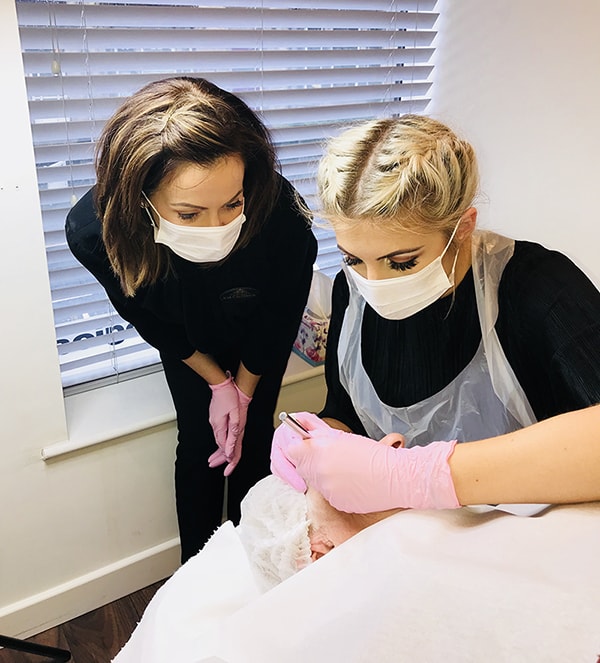 Microblade Courses
Leave with Knowledge and Confidence…
Beauty Treatments
For other beauty treatments visit Dawn Alderson & Co
Address
Dawn Alderson
12 Gargrave Road
Skipton
North Yorkshire
BD23 1PJ
Call: 01756 795 796
E-mail: [email protected]